Welcome to the Lions Club of Woodville, Texas, USA.
mailing: P.O. Box 111, Woodville, TX 75979
physical: 755 US Hwy. 190E
Thursdays at 12:00 noon - you'll come on by ...
Take Hwy. 190 East of the town square about 1.5 miles.
On the left as you crest the small hill - see our sign
Visit these sites for more about us:
District 2-S1 ~ our Lions' District and more ~ CLUB RENTAL Gary Dannar 409-283-0378
See here for District Newsletters
WoodvilleTX.com ~ Tyler County in the Texas Piney Woods
LionsClubs.org ~ Our International Headquarters. From its humble beginnings in 1917, Lions International has grown to over 44,600 clubs in 190 countries with a global membership of 1.4 million. Primarily, we help the blind and hard of seeing, and we all help others in many ways.
---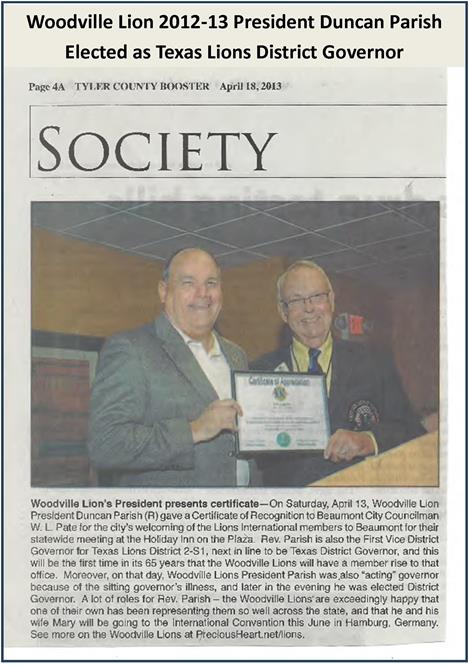 ^ Click to See Larger Version ^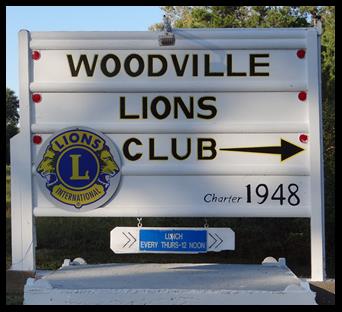 ^ Click to See Larger Version ^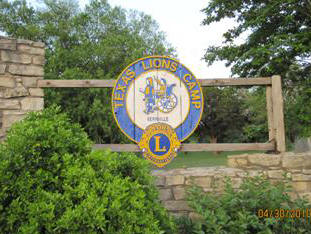 Texas Lions Camp Entrance, Kerrville, Texas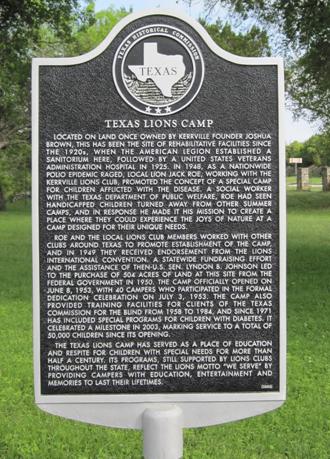 Texas Lions Camp Historical Marker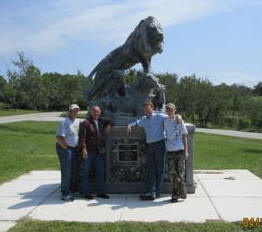 Texas Lions Camp Memorial Lions
2010 Work Crew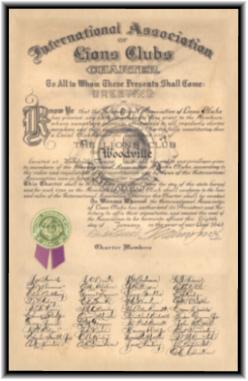 ^ click to see larger ^
Woodville Lions Charter 1948 - with bullet hole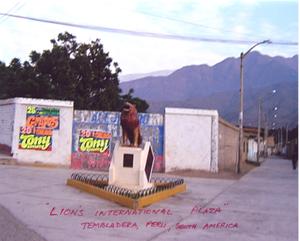 Lions in Peru
visited by Woodville Lions
Past President Sergio Ramos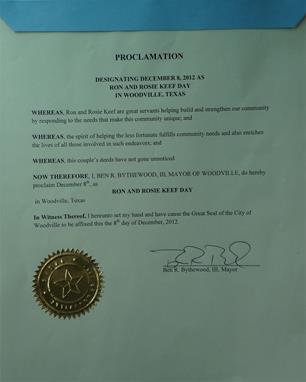 ^ Click to See Larger ^
Ron & Rosie Keef Day
Proclamation 12-8-2012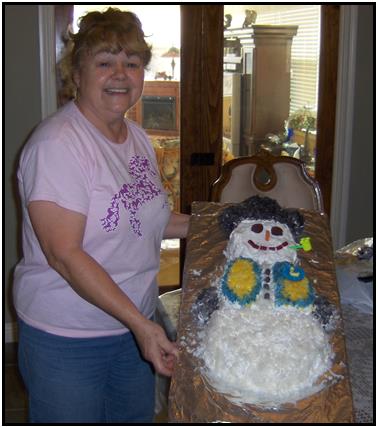 ^ Click to See Larger ^
Janet Muir Christmas Lions Cake 2012
---
Woodville Lions Club, Lions Den