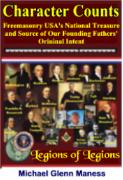 Freemasonry USA's National Treasure
and Source of Our Our Founding Fathers'
Original Intent
Character counting in Freemasonry is the U.S.A.'s National Treasure and predominant source of our Founding Fathers' original intent in our precious Constitution.
NEW - Order Now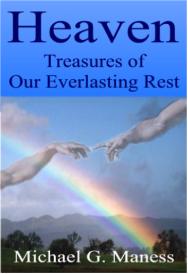 Heaven
Treasures of Our Everlasting Rest
What will heaven feel like?
From the best and most ancient, and then some, we discover a small portion of what the very experience of heaven shall be.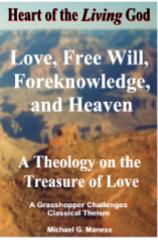 Love, Free Will,
Foreknowledge, Heaven--
A Theology on the Treasure of Love
The 1,500+ years old Free-Will / Foreknowledge debate continues today. Where is your genuine relationship with God if, 1,000 years ago, God's knowledge of what you would do tomorrow was settled?
Love is greater than that.
Would You Lie To Save a Life?
The Quest for God's Will This Side of Heaven
A Theology on the Ethics of Love
Commander Bucher of the USS Pueblo lied to save the lives of his men. From four ethical systems: What is the absolutely "right" choice? Our stewardship of "time" itself is the highest exhibition of our image of God given to us in creation.
What do we do when we do not know the absolutely "right" choice?

Love & the Search for
Finality in Divorce
A gentle journey through the stages and feelings that are unique to divorce, from love and through the heart brokenness, toward a place of finality.
Love will find a way.

Fringes of Freedom
& Liberty Weekend 1986
Would that All Had a Place
to Return After Dark
Three months after Reagan bombed Libya, a Libyan terrorist is sent on a mission to Lower Manhattan during the US's largest Fourth of July celebration. Arab nationalism and American democratic values collide amid the Statue of Liberty's hundredth birthday.
My Poems

Some of my most precious persons & moments
An Empathic Helping Skills Program ~
1997 Dissertation - history of in-prison programming and some of the programming trends in America. The program culled from the best teachers of basic empathy and helping skills up to 1997.